About Us

Creva International represents the leading brands in animal welfare and feeding technologies. We connect pedigree products to responsible farms around the world to enable them to build a better everyday life for livestock and farmers.
At Creva International, our mission is to empower the global agricultural community by delivering innovative, durable, and sustainable solutions. As fifth-generation dairy farmers, we bring a rich pedigree of excellence and reliability to every partnership. We are committed to building lasting relationships with agricultural dealers and farmers, providing them with tried and trusted products that enhance their productivity and prosperity.
With a global reach spanning 40 countries and a legacy of €50 million in impactful deals, we strive to be the dynamic agri-goods supplier that not only meets but exceeds the evolving needs of the industry.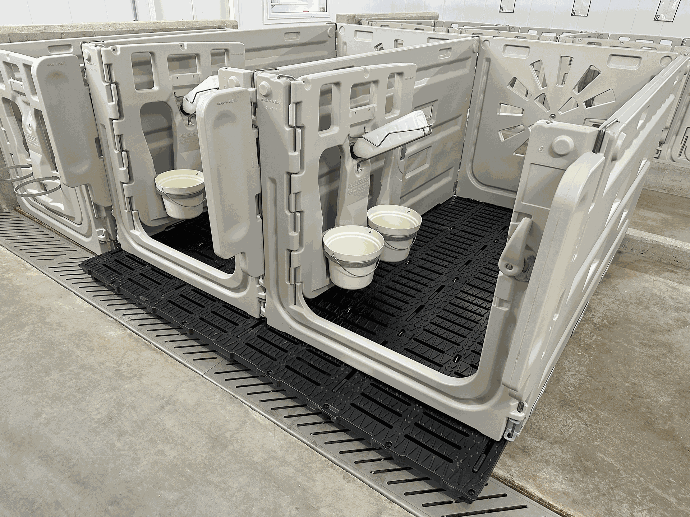 WHAT WE DO
Our unwavering dedication to quality, innovation, and enduring partnerships defines our journey towards a brighter, more sustainable future for agriculture.

Pedigree Products: we understand the value of each brand's unique identity, and we respect it. We don't rebrand our partner brands; instead, we celebrate their excellence and heritage. This commitment to preserving the individuality of each brand reflects our dedication to authenticity and transparency.
Farmers & Distributors: when customers choose Creva International, they're not just getting products; they're entering into a partnership built on mutual trust. Our real products deliver real results, creating lasting partnerships and business arrangements that stand the test of time.

HOW WE ADD VALUE
We add value by:
consulting
connecting and sharing knowledge
combining solutions for our distributors and farmers

The work we do has been recognised and we were honoured to be awarded the 2022 Global Award for Building Winning Partnerships by the Internationally United Commercial Agents & Brokers.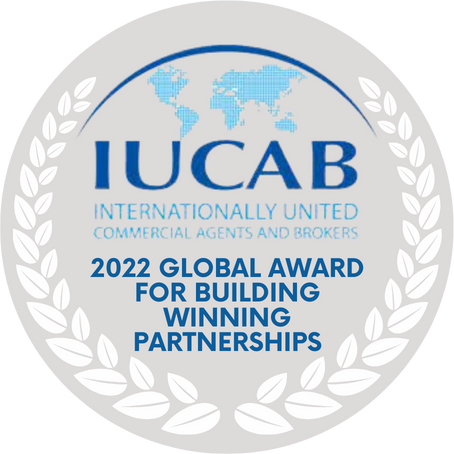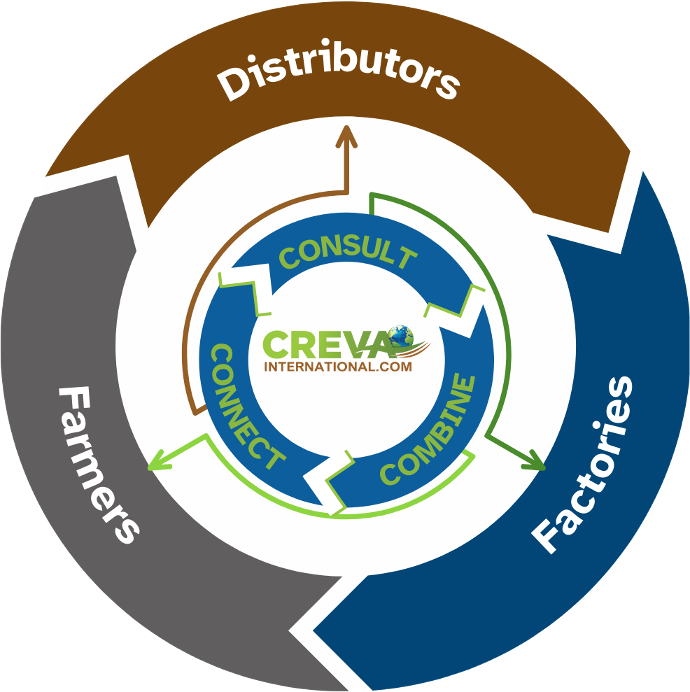 We Consult
At Creva International, our deep roots trace back through six generations of the Kelly family, steeped in hands-on dairy farming experience. Founder Noel Kelly established Creva with a vision to simplify access to cutting-edge comfort and feeding technology, ultimately elevating livestock welfare. Leveraging his expertise, he transformed Creva into an innovative force, dedicated to bridging the gap between factories and distributors, thereby serving the agricultural sector with top-quality products at the most competitive prices. Our B2B Creva operation today continues this legacy by enhancing efficiency and providing a direct conduit to products.
Our seasoned team comprises highly educated and extensively experienced agri-professionals, each boasting a minimum of a decade in the field. A significant portion of our team holds consulting credentials from Cowsignals.com, affirming their dedication to expertise. This collective knowledge empowers us with a mission to craft holistic solutions that address welfare, comfort, feeding, and sustainability challenges on farms across the globe.
We Connect
We excel at making connections! Working with Creva International, you will have access to a range of high-demand products backed by our reputation for quality and reliability. Our HQ is located in Galway, Ireland with our connections reaching in to 40 countries worldwide.
Our partners brands include:
Agri-Plastics
Huber Technik
Durapak Agri
OK Plast
Urban
Galaxy
Geyer & Hosaja
HMI
Calf Comfort
Federal Eco Foam
Agri Comfort
Future Cow
StormBoard
Strong Bo
We Combine Solutions
At Creva International, our strength lies in synergising solutions that provide tangible benefits to farmers, distributors, and our valued brand partners. Our diverse product portfolio, encompassing everything from calf housing and livestock rubber flooring to cutting-edge feeding technologies, allows us to create customized solutions tailored to your specific needs. Whether you're embarking on a modest or expansive farm project, we have the resources and expertise to meet your requirements.

Is there a livestock comfort or feeding solution we can help with?
Why not complete our short contact form and a Creva specialist will be in touch as soon as possible.